7. Fit/COM Results View¶
This view displays the results generated by the fit/COM process.
The left panel shows a preview of the results. Each of those "preview" thumbnails can be dragged and dropped to one of the scatter plots in the center of the window (in the Maps panel).
After selecting a map to display, points can be selected by clicking on the scatter plot. The results along each Q space axis will then be displayed on the three plots on the right (in the Fit panel).
Gaussian fit results¶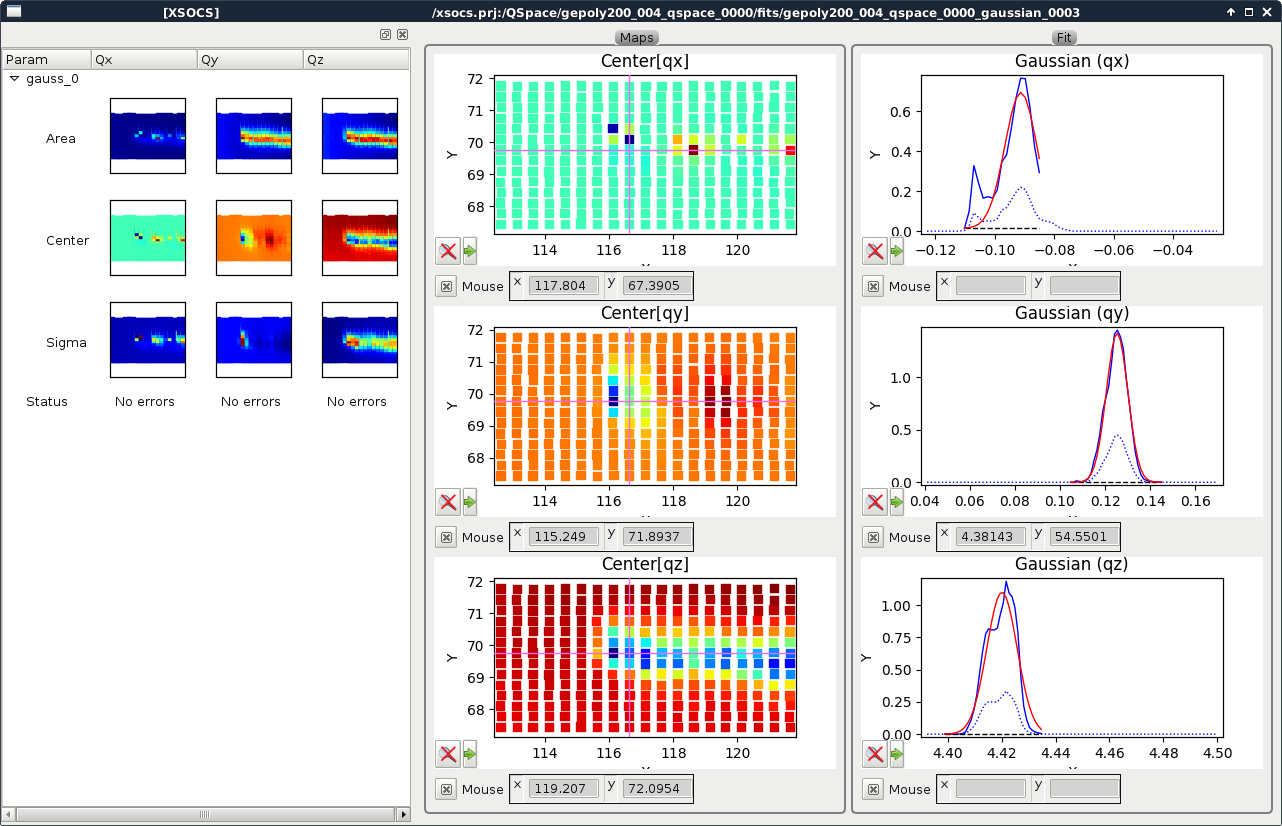 Available results are:
Area

Center position

Sigma: Standard deviation
The corresponding legends of the right panel plots are:
Blue dashed curve: Integrated intensity on the whole Q space

Blue solid curve: Integrated intensity in the Q space ROI (only when a ROI is set)

Dark dashed curve: Background (only if background is used)

Red solid curve: Fitted gaussian (+ background)
Centroid/Max results¶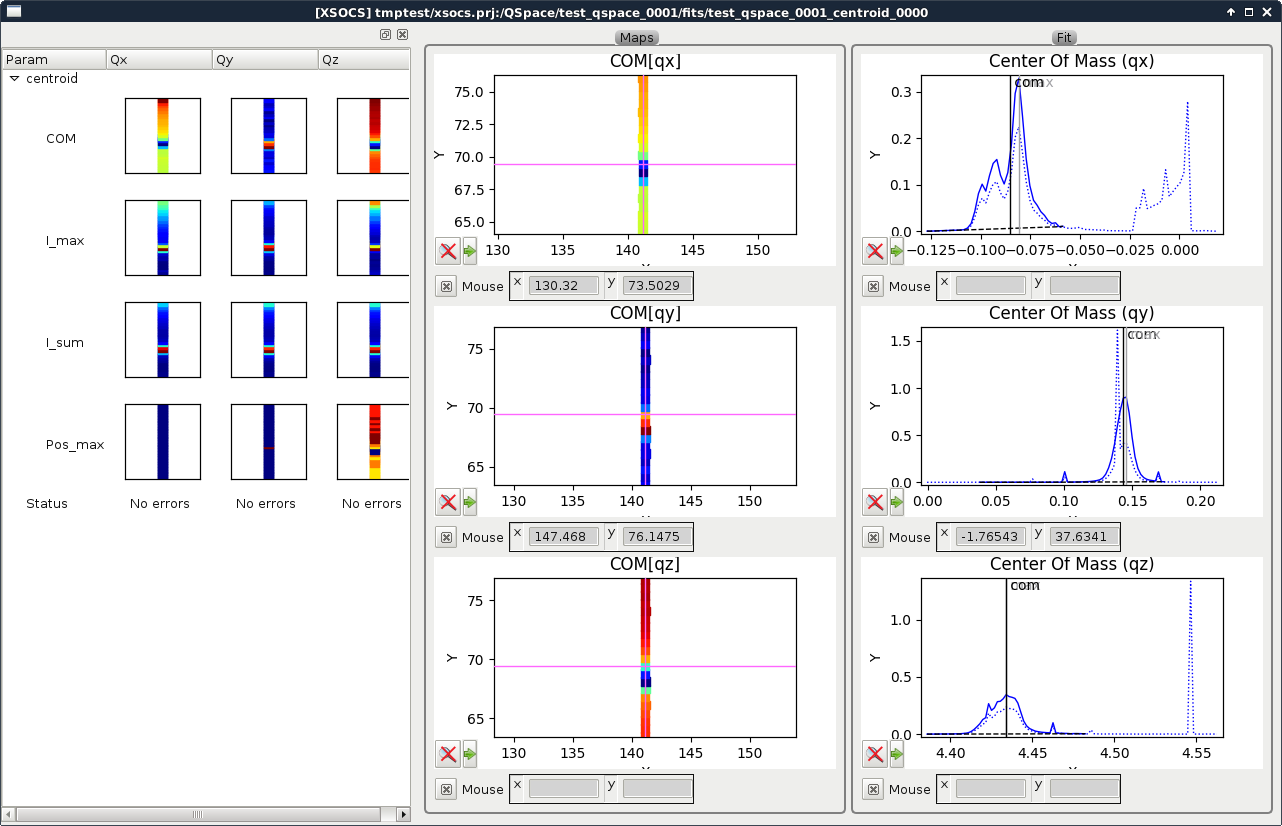 Available results are:
COM: Center of mass

I_max: Maximum intensity

I_sum: Integrated intensity

Pos_max: Position of maximum
The corresponding legends of the right panel plots are:
Blue dashed curve: Integrated intensity on the whole Q space

Blue solid curve: Integrated intensity in the Q space ROI (only when a ROI is set)

Dark dashed curve: Background (only if background is used)

Vertical black line: centroid position

Vertical gray line: maximum position